Newsletter – November 2012
October 19, 2012 at 15:18
November 2012
"While the earth remains, seedtime and harvest, cold and heat, winter and summer, and day and night shall not cease."
-Gen. 8:22 (NKJV)
Greetings in Jesus' Name,
October was spectacular!  For many, including myself, fall is filled with hope.  Now I know that temperatures drop, grey skies predominate, icy winds blow and the trees shed all their leaves settling into a dormant state, but yet, there's a glorious message there.
For the widespread members of this special family who are veterans of many winters, this shift of seasons gives great comfort–and that includes Joan and me!  It is not only the season when leaves change colors, but of harvest, preservation and praise.
Autumn paints her own picture.  It's that time when the brilliant reds, yellows, russet and maroons, accented by remaining green, are most visible.  Within that gilded frame, I see our own "latter years" bursting with life and beauty!
It must not be a time when we become drab, reclusive, subdued and disengaged.  It is the time to bless our children and grandchildren with our praise and encouragement.  A time to compliment and encourage our spouses as we look at each other anew and fall in love all over again!
It can be the time of our lives when troubled young couples seek us out for direction, consolation and support.  An aspect that I never saw coming in the fall of my life, is the idea that we seem to be able to say "no" to lots of the junk and short-lived pleasure so that we experience the joy of sharing what we have with others.  There's a newfound pleasure in supporting young people who are following God's prompting to launch out by faith to serve the King.
It is a season of harvests.  In these autumn days we seem to discover new friends–veterans of our own experience–who delight in recounting the wonderful blessings of God in our lives.  Looking "back" together we catch a glimpse of a reflection, lighting up the future with the brilliant colors of joy, peace and purpose.
While younger ones labor in the work, we sit at the table of praise and appreciation as we gaze upon the fruit of God's bounty.
Baptisms, graduations, fresh testimonies, repentance and changed lives thrill us and bring the glorious light of God's grace and mercy like the rainbow of promise.
Entering into "autumn" is, in many respects, our reward for living Kingdom life.  Joan and I count it a privilege to be journeying with our friends and supporters who are still "on fire" during this "autumn" period.  You have prayed for this work, watched it grow and prosper, and invested your earthly treasures in it.
I trust, as you continue the journey, via this newsletter, social media and personal visits (either we come to you, or you visitNew Hampshire) you will recognize that you are "joint partners" in this venture.  May your participation in this work of God bring joy and life to your lives.  Bless you.
One of the joys we "seniors" have is to be models and sources of encouragement to younger families in our churches and community life.  The young men and women going through the program carefully observe us "older ones."  (There are dozens of retirees and wives who visit, serving in the gardens, maintenance and construction.)  When they witness us pressing on and enjoying our lives of service, it says that there is a reality to faith and a tangible benefit in "entering into the harvest field" as a way of life.
Pray for His Mansion regularly, visit, come on a work team, read our newsletters and Facebook posts, and continue to support His Mansion financially.  Keep His Mansion in your prayers as you make important decisions of where to invest precious resources in the coming months.
Now, Paul…
The blessings of this fall season have been abundant as they have been dropping upon us like the colorful leaves falling from the trees and we give our praise to God for them.  Churches, families and fellow ministry workers have offered their volunteer efforts by visiting as work groups.  They have been an enormous help as they have contributed with the laborious outdoor work and cleanup that comes as a byproduct of this spectacularNew Englandfoliage as well as with other work sites and chores. NorthsideCommunityChurchfromRocky Mount,NC,LakePointeBibleChurchfromPlymouth,MI, Longview Point Baptist Church of Hernando, MS,EastfordBaptistChurchfromEastford,CTand married couples from VT and MA all were a part of this blessing.  We appreciate the time, effort, energy and heart that each volunteer who has visited us in 2012 has committed to His Mansion and our family.
Our October HCC (Healing in the Context of Community) week-long course has just come to an end and we were delighted to have thirty individuals participating.  Folks came locally from New Hampshireas well as from Connecticut, New York, Pennsylvania, Minnesota, Michigan, Alabama, Florida, Oregon, Hawaiiand Montreal, Canadato be part of this learning opportunity.  God was at work during each class that was led by His Mansion staff members and in each heart of those listening and participating as new light was shed on areas that were previously dark, hidden or unknown.  We pray that His work continues on in the lives of these thirty participants as they take what they learned and experienced back to homes, churches, workplaces and other community-type settings, or as our staff members use it here on the hill in their time of service.  We are excited to offer this course again three times in 2013; March 19-22, June 8-14 and October 12-18.  Contact Nick Clark, Director of HCC via email at nick@hismansion.com to get more information.And of course, this time of year brings the exciting opportunity to share and rejoice with you all in the blessing of our harvest!  God has been so good to us and has continued to meet our needs once again.  We give all praise to God, our Provider, as we report to date the following numbers:
Fruits (from apples to strawberries):  475 quarts
Veggies (from broccoli to zucchini):  3134 quarts
Tomatoes:  1830 quarts
Pickles:  54 quarts
Relish:  17 quarts
Salsa:  125 quarts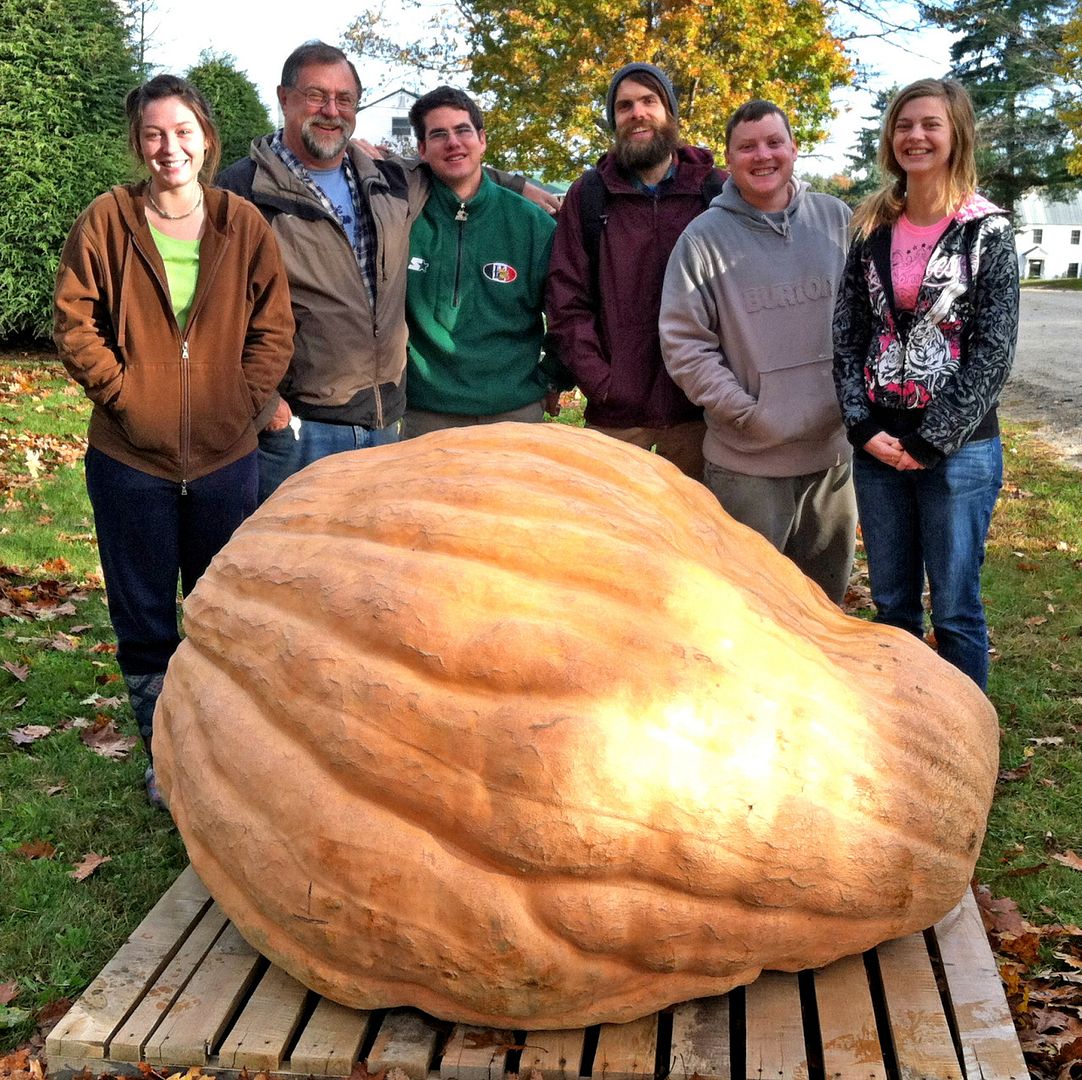 It has also been a great year for our Giant Pumpkin Club led by Jim Ford.  The group, comprised of one mentor and four residents, first convened last winter to begin the learning process and preparation for what was to come.  Seeds were planted back in April and out of eight plants grown, six of these pumpkins went to various competitions in theNew Englandarea, all of which won ribbons.  The largest pumpkin grown this year here at His Mansion weighed in at 1655 lbs at a local fair inGoffstown,NH!  The biggest reward for the club though, was the fun that was had while spending time free time together, sharing spiritual lessons that were learned throughout the growing process and the opportunity to be witnesses of Christ's love while showing their pumpkins–the fruit of their labor–at each of the fairs they attended.
We continue to share the stories of our long-term staff members with you.  Matt and Christine Kantrowitz share their story of coming to know Christ and how He has brought them to be serving here today, Matt as a Staff Instructor and Chris as Women's Counseling Supervisor.  As you find yourselves offering praise and prayer to our Lord this month, please offer the Kantrowitzes up in those prayers as they continue to serve Him faithfully through their roles here.
I was raised in an upper-middle class home, in an affluent Connecticut suburb.  My parents were Jewish, but this meant more to them as an ethnic identity than a religion.  The strongest values in my home growing up were not religious, but achievement oriented. Looking back, I can see that I went off to college totally empty spiritually.  It was the height of the sixties, and I was terribly vulnerable to the myth of the age.  It didn't take me long to get quite addicted to drugs.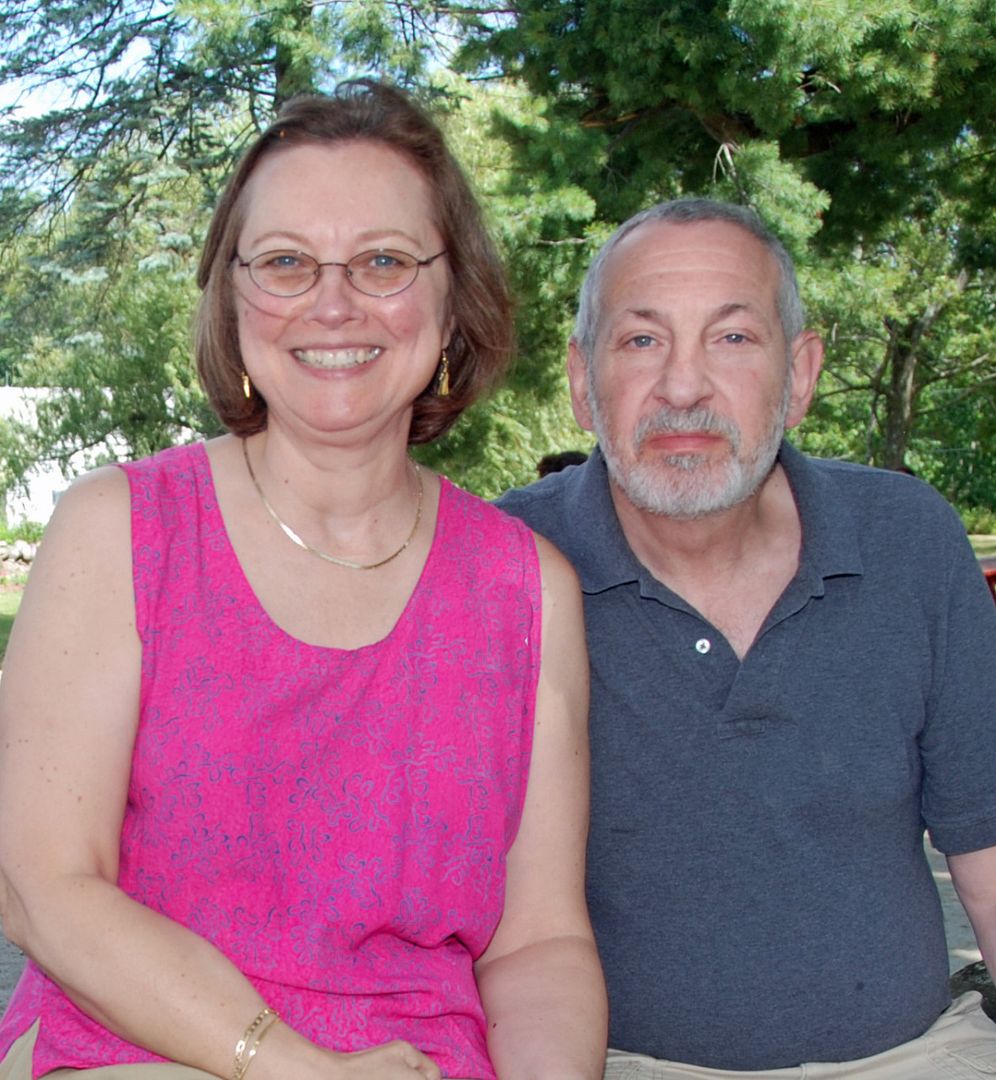 I met Chris at a time when my own human efforts to control my drug use were proving more and more futile.  Chris was raised in a middle class Polish Catholic family.  Her mom and dad never went to church, but sent her to church with her sisters.  Like me, she was searching for something deeper and more meaningful, but received little direction.  During her time at college, attempts at finding happiness and peace proved futile.
We dated for a while, but my addiction was a big problem.  Chris was getting ready to break up with me when the Lord had mercy on me.  He led me to His Mansion in Wauregan, CT.  It was there I gave my life to Jesus.  It was April 11, 1973.  As I went for the first time to the Cross of Jesus Christ in prayer, and left my burden of sin and shame there, I felt a powerful peace come over me. A weight of guilt I hadn't even known I was carrying came off me there that day.  I knew that Jesus had taken away my sin.
Soon after, Chris was getting these crazy letters from me about Jesus.  The drugs were bad enough, she thought, but this is too much. She drove up to Wauregan in May to break up with me.  Instead, she ended up giving her life to the Lord that day.  She was blessed with that immediate knowledge that God was real and really did care for her.
Chris and I were married at His Mansion, October 21, 1973.  Stan Farmer performed the ceremony. I still had a lot of healing and growing up to do, but Chris has been very patient with me.
We raised two bright Christian children:  David, now 35, and Jessica, now 38.  As any parent knows, in spite of the worries, it is a joy to watch them come into their own and hone the talents they have been blessed with.
The Lord has been gracious in providing us with areas of ministry when we were ready to serve. Chris has ministered to hurting women as a Christian Counselor since she got her Masters degree from Gordon-Conwell Seminary in 1998.  She has served as a Christian volunteer to the girls in the Youth Center in Manchester, as well as the women in the State Prison in Goffstown.
For years, I was involved in prison ministry, including 18 years as Protestant Chaplain in Maine State Prison.  Last year the Lord called us to serve as long term staff at His Mansion.  We are blessed to be here.  The program is so powerful to minister salvation, healing, and spiritual growth.
The Lord has been so good to us!  Thanks for letting us share a little of our journey with Him.
The Kantrowitz's story is one of hope, healing and restoration only possible through the salvation offered by Jesus Christ.  Thirty-nine years after Matt and Chris came to know the Lord through His Mansion, the opportunity for hope, healing and restoration has not changed.   We thank each of you, His Mansion's friends and faithful supporters, for the many ways that you faithfully contribute to our ability to offer this program to those in desperate need of hope.
It is again with great joy that I am able to report that all our bills are paid and we carry no debt.  As 2012 begins to wind down, would you please be prayerful in considering blessing His Mansion through a generous year-end investment.  Once again, thank you!
Joyful in His service together,


Stan Farmer; Director Emeritus                               Paul AtkinsonSr.; CEO